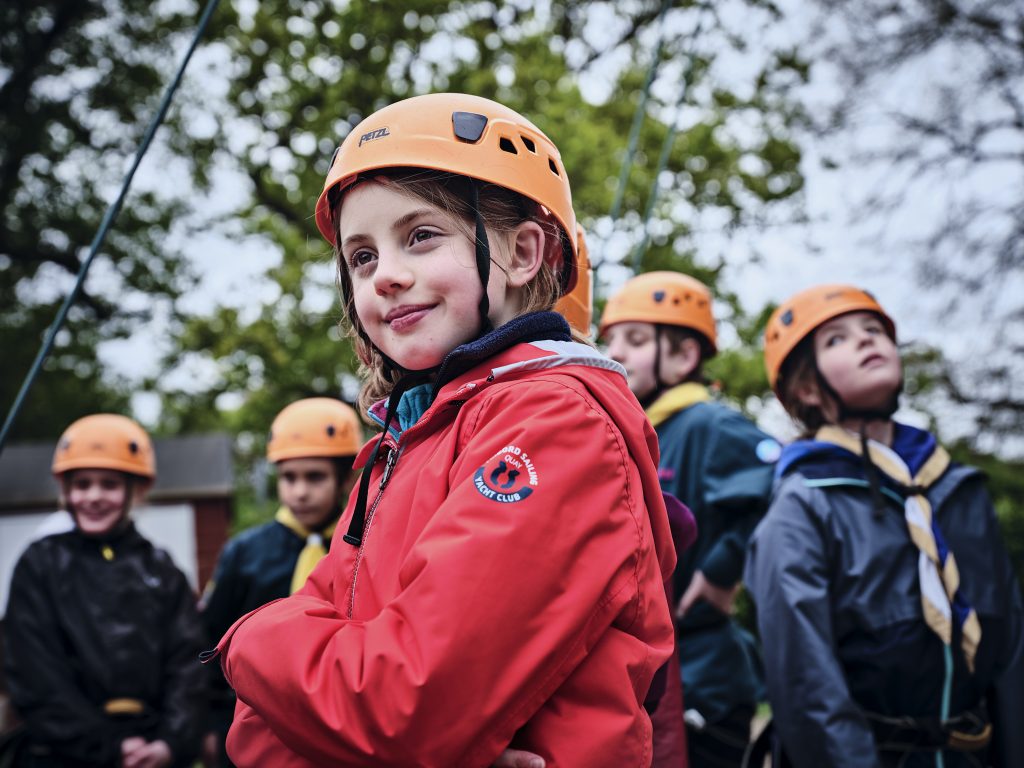 Jump in and get muddy. Give back and get set. Scouts ignore the butterflies and go for it, and soon so will you.
Are you ready for the adventure?
Sign up right away or get in touch to find out more. We currently have a waiting list for Scouts but we'll be in touch to confirm your details and then we'll let you know when you're at the top of the list.
Alternatively there are loads of other Scout Groups in Cheltenham which may have some spaces available now.
Being a Scout is all about discovering the world on your own terms and making the most of what you have, wherever and whoever you are.
Alongside your new friends, you'll master the skills that will help you weather the storms of life, and try things you'd never get the chance to do at home or at school – working with trained volunteers to achieve whatever you set your mind to.
What do we do?
At Bethesda Scouts our programme is heavily based around outdoor adventures to broaden horizons and appreciate the value of nature; and activities which give young people skills for life and foster self-confidence.
We meet weekly during term time on Thursday evenings 19:15 – 21:00. Our usual meeting place is the Church Hall at Bethesda but we also regularly meet on the surrounding hills throughout the year for outdoor activities and will attend a handful of other venues a few times a year for specific events.
We aim to go camping at least six times a year and cover a wide variety of experiences. Most years we attend a massive weekend camp with literally thousands of young people in attendance, a challenging winter expedition camp for our oldest Scouts, a multitude of local camps usually with a theme e.g. survival or medieval, and an annual seven day summer camp bursting with adrenaline pumping activities.
Our Leaders
We currently have three leaders – Anthony, Matt and Emma – who are all under the age of 30 and were Scouts when they were younger. In addition to all the mandatory training to be a Scout Leader, they have gained additional Scout qualifications to lead adventurous activities in Outdoor Climbing, River Kayaking/Canoeing, and Summer Mountaineering.