You don't need to be Bear Grylls to volunteer… 
We've already got one Chief Scout, and he's brilliant. What we need now are smilers and inspirers, activity planners and Zoomers – all round team players to support our young people.
The good news is you shape what you do and decide how much time you give. Scouts happens when a lot of us give a little (and no, you don't have to be a Scout or outdoors expert to volunteer).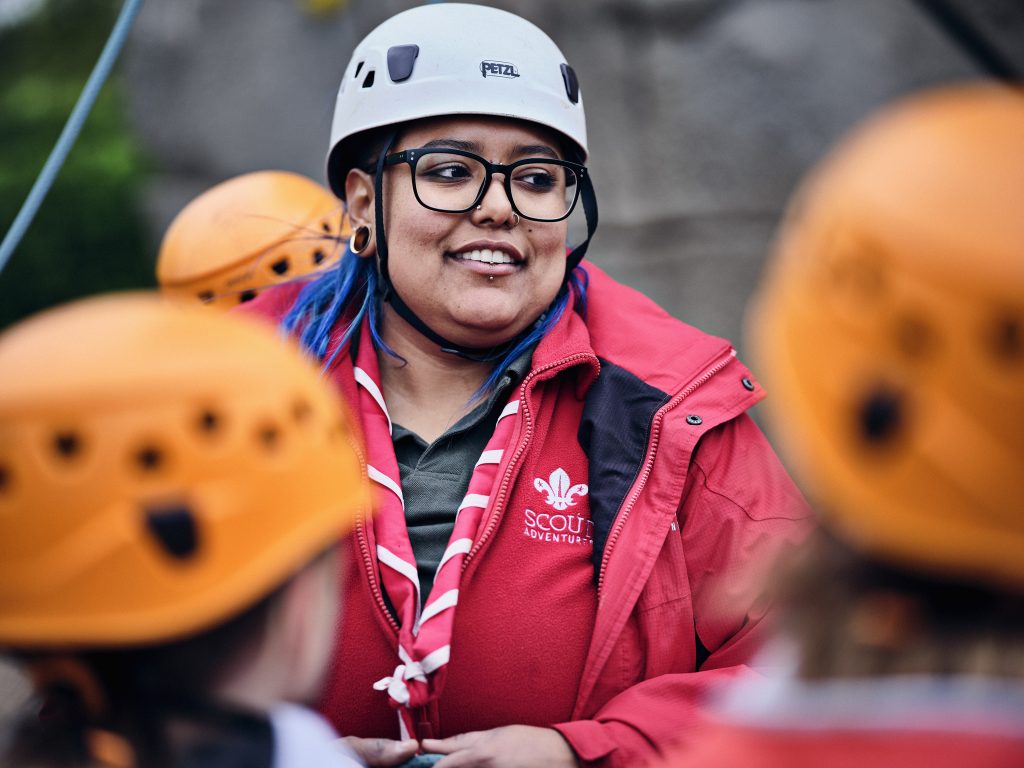 Three great reasons to volunteer:
You'll share your skills and experience with young people, while developing yourself
You'll have fun and meet new people in your area
You'll inspire a generation (and they'll never forget it)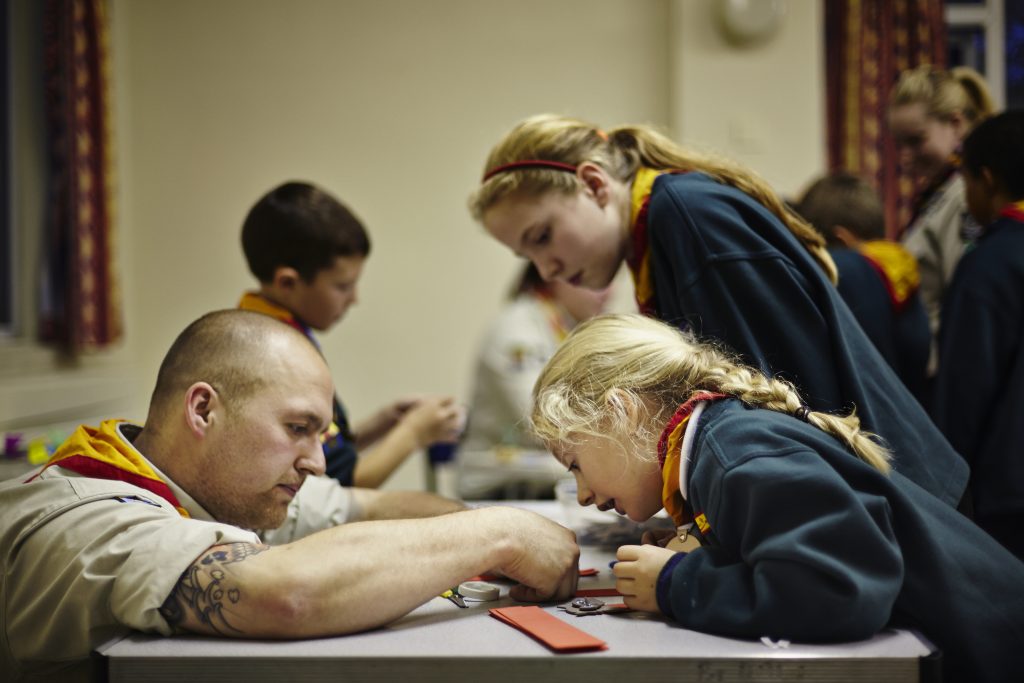 What to expect:
A warm welcome
Flexibility to get involved in a way that works for you
Easy access to training and resources online
Plenty of support and a great team
I'd like to know more about volunteering at Bethesda Scouts
Awesome – we can't wait to hear from you! We're always on the lookout for anybody who can volunteer in any capacity, whether it's an occasional helper, an aspiring new Leader or somebody to join our Executive Committee.
We don't post our phone number publicly to avoid our volunteers getting nuisance calls – sorry!
The personal data collected as part of this form will only be used for the purpose of arranging and responding to your request for a call back. Your data will not be shared with any third parties and you will not be signed up to any marketing emails.
Do I really have the skills you need?
You don't have to be an adventurer like Bear Grylls to get involved with Scouting. Do you have first aid knowledge? Are you good with numbers? Handy in the kitchen? Or are you a DIY whizz? We all have useful skills and you can volunteer and help in many ways.
What if I don't have that much spare time?
Volunteering with us is easy, fun and flexible – how much time you give is completely up to you. Whether you help out once a fortnight, month or term or just at special events or camps, there is bound to be a role you can play, and no matter how you get involved, we'll make sure you're properly trained and supported.
What will I get out of volunteering?
As well as gaining externally recognised skills and having a brilliant time, Scouting also offers the chance to build on personal skills, like teamwork, confidence and leadership. A study found that over 90% of our volunteers believe that the skills and experiences they have gained through Scouting have been of relevance to their working or personal lives.
My child is in Scouting – is there anything I could do to help?
The short answer is yes. Many of our helpers and leaders are parents of our youth members because they've seen firsthand how Scouting benefits young people and want to give something back. It's also a chance to spend more time with your children and learn new skills. Speak to your child's leader to discuss how you might become involved.
Are there any age restrictions on helping out?
As long as you're over 18, you can help out as an adult volunteer in Scouting. There is no upper age limit for adult volunteers. If you are aged between 14 to 18, there is the option of becoming a Young Leader, joining the Cheltenham Wyell Young Leaders explorer scout unit for extra training and support where you will meet other young leaders from around the district.
Whether you join us to directly support young people, or behind the scenes, as a volunteer manager, treasurer or fundraiser, we'll match you with a role that suits the skills you have to share and those you'd like to gain.
No two weeks are the same, but the impact you make is always great.
I'm interested in other ways to help in Cheltenham, Gloucestershire or Nationally
There's plenty of opportunities up and down the country that let you do what you love whilst helping provide amazing experiences for Young People! There might be a more convenient group for you to volunteer with, you might be interested in being a specialist at running specific activities like Climbing and Mountaineering, or you might find organising Adult Training a rewarding experience.